H
ello
E
veryone,
Another small update this time focusing on the rigging of the two finished characters in the same scene. To that end we thought we would compile a couple of test composites with poses lifted from the Mk2 Animatic. Each image below has a series of renders leading up to the final composite layer. For good measure we also created a little video of the development behind these poses...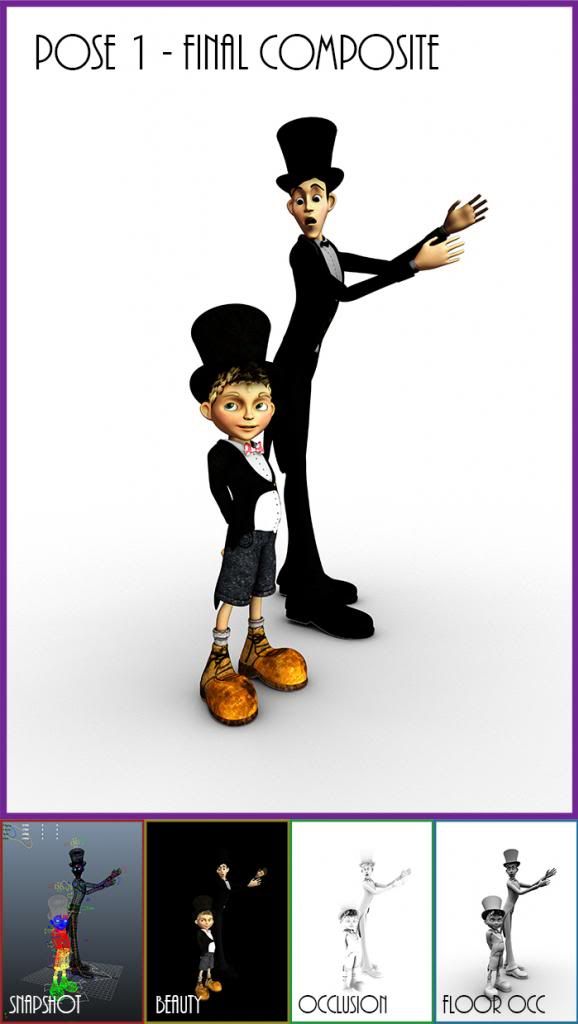 The first composite test focuses on the opening scene of the short with Barnabas and Benjamin just after the whoopee cushion. If you haven't checked out the latest animatic you can find it
here
. The final composite is built from a standard Beauty and Occlusion pass with a Floor Occlusion pass to ground the characters... The snapshot was used to frame the characters for the final render passes.